Birds of Cuba, Vagrant Visitors, Introduced Birds and Possibilities
Woodpeckers, Flickers & Sapsuckers
Pics
Picidae
Lives, Habitats & Pictures of the Woodpeckers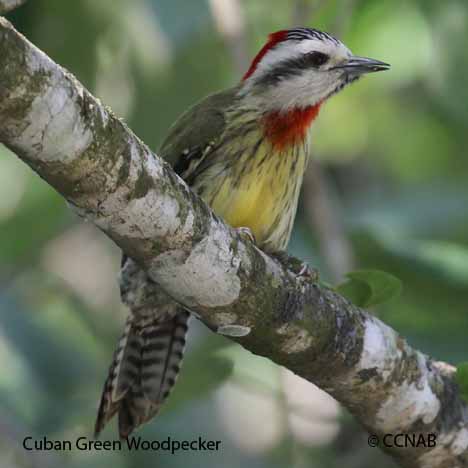 There are at least 2 types of woodpeckers seen in Cuba, which does not include the Yellow-bellied Sapsucker, or the Yellow-shafted Flicker, nor the Fernandina's Flicker, which is a native flicker to Cuba.
The Cuban Green Woodpecker is a native bird to Cuba along with the West Indian Woodpecker and they are the only two woodpeckers seen in Cuba. These two very attractive woodpeckers are common and easy to locate.
The Ivory-billed Woodpecker, last seen as late as the 1980's according to claims by birders, was once a woodpecker listed on Cuba's bird list.
Click on bird images or names to see pictures of the Woodpeckers seen in Cuba
Birds of Cuba